ARE YOU OVERWHELMED?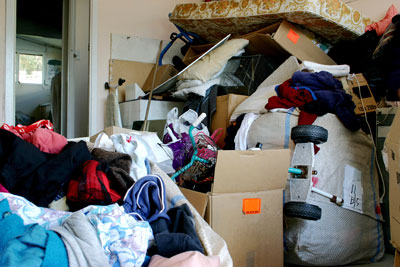 Do you feel there's never enough time to get everything done or embarrassed because your home is so cluttered? Let go of the guilt. Perhaps you are in the midst of a difficult life transition, or are a super busy mom who would like to simplify things. You are not alone. Maybe you are a small business owner who wants to have your daily routine run more smoothly. You may struggle with chronic disorganization or have an elderly parent that requires ongoing support as they age. There is hope. You want to be in a better place, but may not know where to begin. Start now by asking yourself the following questions:
DO I NEED HELP…
…making decisions about what to do with all of my stuff?
…getting control over piles and piles of papers?
…clearing out my closets and clothes?
…organizing my kitchen to function better?
…creating my bedroom to be more of a peaceful retreat?
…figuring out what to do with all my kids toys?
…maximizing my office space to run more efficiently?
…learning life changing organizing skills and principles?
…finally clearing out that garage or basement?
…gathering and organizing my important vital documents?
…working through the massive process of downsizing?
…preparing for and packing up for a move?
…working on better time management system?
…creating a useful file system for paperwork?
…figuring out how to enjoy my life more?