Whether your project is big or small, we truly believe you will find that the cost of time, energy and budget in hiring a professional organizer will be a worthwhile investment. Our goal at Organize A Difference, LLC is to help you make small changes over time, leading to long-term success, and to have fun together as we do so! Throughout this process, you will see that our time spent together results in positive changes in the way you think about the things you own and the way you view life. We especially love to work with busy families, seniors, those in life transitions, and people challenged by chronic disorganization. Below are some of the areas we can help you in – if you need additional services, just ask!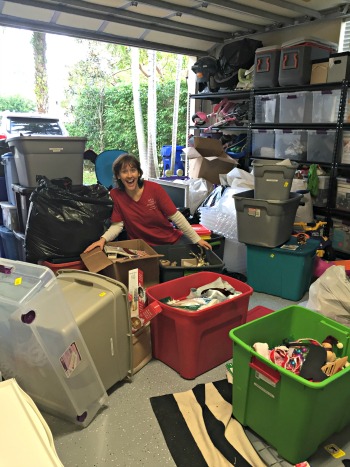 Home Offices
Activity / Craft Rooms
Bedrooms
Attics / Basements
Garages
Play Rooms
Closets
Storage Rooms
Kitchens/Pantries
Bathrooms
Living Rooms
Dining Rooms
Collections / Photographs
Time Management
Mail / Filing Systems
Home Staging
Reorganizing Spaces
Packing / Unpacking
Downsizing
Project and Event Planning
The Process:
We like to keep things simple! After initially speaking with you on the phone to determine if we could work together, a Consultation will then be set up. During this appointment, we come and tour your home or office, discuss your organizing needs in more depth, and establish a plan of action. Or, you may decide to skip the Consultation and just get started organizing – you choose! Either way, you do NOT need to clean up before we arrive. As we see how you live day to day, we will be able to better help you create long-term solutions for your organizing goals.
Consultation:
60-90 minutes long.
We'll evaluate the project(s) at hand, listen as you describe your goals and vision for the space, ask detailed questions and make a customized plan to help you.
Job requirements will be determined and estimated hours discussed.
Within 24-48 hours, a proposed action plan will be sent to you. If you accept, a Service Agreement will then be mailed/emailed for you to sign. We can then schedule in our work session appointments and get started!
Work Sessions:
Hourly & Package Rates are offered for your convenience.
We are very flexible to work within your schedule.
No charge within a one-way 60 minute commute to your home/office from Ringwood, New Jersey. Travel time will be charged in excess of this, being added to the work session time.
Shopping Assistance is available, where we can shop for items needed for your organizing project.
Cash or Checks accepted.
Clutter Maintenance Sessions:
After your newly personalized systems are set up, we offer maintenance appointments to help you stay on track, keep clutter free and refine the systems set up for you. These can be tailored to fit your schedule, whether you prefer weekly, monthly or quarterly. Many clients find these sessions keep them motivated and enable them to stay better organized.
Staging:
Need assistance preparing your home for sale but do not want to do the work yourself? Staging can help sell your home faster and often at a higher price. Our team of professionals can take care of decluttering and rearranging what you already own. We will also provide suggestions on items to be removed from the space, to acheive the best flow between rooms as possible. This freshening up and defining of spaces will allow any potential buyers to focus on the beauty of your home and not your stuff!
Estates:
When it comes to clearing out an entire home, overwhelm can quickly set in. Family dynamics can be rough and sometimes having some outside support is needed. Our compassionate team has years of experience in helping families figure out what to do with all of their belongings, or even that of a relative who has passed away. We will work together with you to come up with a realistic plan and timeline to close your estate. We can organize any required paperwork, hold a sale, be a liaison between realtors and attorneys, as well as work along with appraisal specialists, contractors, or clean out service providers.
DIY Plan:
Some clients choose to do the work themselves, and so we now offer a DIY Plan option. This includes a Consultation with a written assessment and action plan outlining a comprehensive list of practical steps, tips, resources and supplies. This will allow you to get started accomplishing your organizing project on your own. The DIY option is great for self-motivated people who are on a budget but recognize that being more organized will be a great investment. If you enjoy do-it-yourself projects but could use some direction and guidance from an experienced professional organizer, this option may be a good fit for you.
CLICK HERE TO START THE PROCESS
Speaking Engagements
Carrie loves to encourage, teach and motivate others, and fills her presentations with lots of tidbits, humor and inspiration. Organizing is much more than the way a space looks – it's about the way it functions. It is about customizing your space to reflect who you are and what is truly important to you. Carrie is available to speak on a variety of topics on creating an organized lifestyle, and can develop a presentation to fit your needs. Send an email to carrie@organizeadifference.com or give her a call at 973-953-2236 to chat about her speaking at your event!