Perhaps you've tried organizing alone but somehow things are always the same. I hear this a lot! Simply Me, Clutter Free Groups are a safe place (no judgment allowed!) to connect with others who also struggle with disorganization. We'll explore clutter from a faith perspective, and discover new ways to clear it from the inside out. As we discuss what gets in the way, we think about what needs to change but most importantly, how to do that. These small groups meet on Zoom and are a super fun, affordable option if you'd like to receive encouragement, accountability, and support from others who face clutter challenges.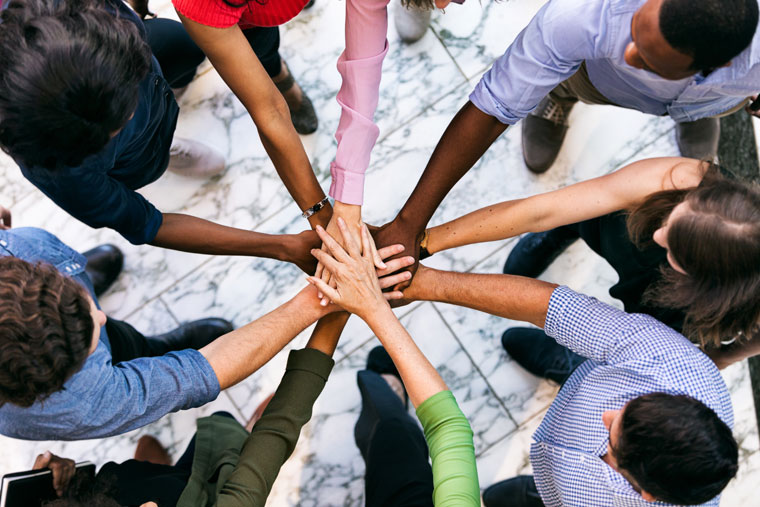 How to identify fundamental core values

A deeper awareness about clutter of the home, mind and soul

New skills and perspectives to transform your life

Collective brainstorming from your group
Practical tips from an experienced Professional Organizer

Understanding the "why" behind your disorganization

Insights and reflections from other group members

How to create a REALISTIC action plan that works
Simply said, it's a "grace space" where you meet with others for specific, practical problem solving through reflection and action. You will connect with others who also have a challenging time living organized, see what God has to say about clutter and share in powerful learning. As a Certified Group Coach, I build structure into our time together, facilitate discussions that are focused yet flexible, and stretch thinking. We'll share real life (and laughs) as we dig into a serious topic in a lighthearted yet transformative way!
Change is not easy, I get that. But there is nothing that can make it happen without you fully being present and personally doing the work. These coaching groups are so much more than just a weekly meeting. In becoming part of a "Simply Me, Clutter Free" group community, you will need to bring:
Commitment. To show up on time each week, with no distractions.
Authenticity. To share your story and struggles, and listen to others without judgment.
Action. To do the work in between group meetings, giving time and energy to the process.
Simply Me, Clutter Free Groups
6 Sessions over 6 weeks include:

Individual Strategy Session

Four 90-minute weekly group sessions

Bonus Review group session

Assessments, tools, and resources that help you explore new perspectives and start clearing your clutter in powerful ways

Email and text acc

ountability and support in between sessions

A Simply Me, Clutter Free outline of weekly topics and reflection questions to anchor learning
Simply click on the button below to begin the process. I will be in contact with you to answer questions and get you registered. Once you sign a Group Agreement form and payment is made, you'll be placed in a group. A confirmation email with a Welcome packet will be sent before your Group session begins.
You're invited to join the waitlist
to secure a spot for the next
Simply Me, Clutter Free Group: